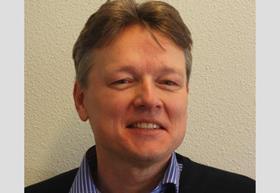 Hans Renia has been appointed as food chain manager at Sakata Vegetables Europe, thereby strengthening the Bimi broccoli supply chain service team.
Renia, an experienced international agricultural marketing and sales manager, has previously worked with growers, vegetable traders and retailers both in the US and across Europe, promoting specialty tomatoes, melons, and watermelons.
"I'm really looking forward to supporting the Bimi broccoli brand through my appointment at Sakata Vegetables Europe," Renia said.
"My goal is to connect consumers, growers, traders, and retailers year-round. The product offers a positive and hopeful story, particularly important during the Covid-19 pandemic.
"In mainland Europe there are still many people who have yet to try Bimi broccoli, so I'm looking forward to sharing this with our consumers."
Coregeo, the pan-European master licensor of Bimi broccoli, said it was working closely with brand owner and seed supplier Sakata Vegetables Europe to offer consumers variety in the fresh produce aisle by delivering consistently, high quality, Bimi broccoli.
When asked how he enjoys eating Bimi broccoli, Renia commented: "I like to quickly blanche them and use them to dip in swiss cheese fondue.
"In addition, if you are looking to try something new, then you should try the product with traditional Greek dishes."