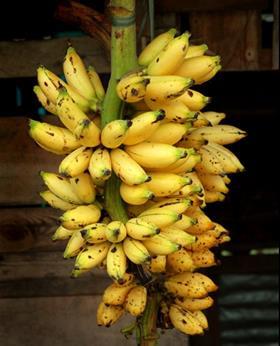 The Philippines must spend P$3.65bn (US$71.5m) in the next three years to ensure its banana industry remains competitive, according to a report released by the country's government.
Cited in theBusiness Mirror,the Philippine Banana Industry Roadmap 2019-2022 suggests P$1.215bn (US$21m) is required each year, if the industry is to contend with competitors from producers in South-East Asia and Latin America.
The majority of this investment will go towards pest control, with programmes dedicated to fighting Fusarium wilt taking priority.
Funds are also expected to be used on local and international marketing campaigns, to produce high-quality seedlings, reach unserved markets, upgrade inadequate coldchain facilities, and address trade barriers.
The Philippines banana industry aims to expand production areas for Cavendish varieties by at least 3 per cent annually, according to the report.
As a result, the Philippines' annual output of Cavendish bananas is set to rise by 7 per cent annually until 2022, when production is expected to reach nearly 6m tonnes, from the current 4.548m tonnes
The production of Cardaba and Lakatan bananas is expected to hit 913,426 tonnes and 3.6m tonnes respectively by 2022.
This investment will also be used to create two new entities to assist the banana sector, the Banana Industry Development Council (BIDC) and the Banana Research Institute (BRI).
These entities will put a priority on addressing discrepancies in the country's production and export figures, compared to the figures of the Philippines' trade partners.