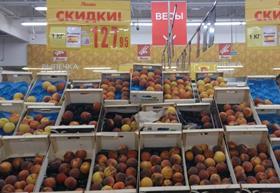 Russia has lifted a ban on fresh produce imports from Bosnia and Herzegovina, that has been in place since August.
The country's minister of foreign trade and economic relations Mirko Sarovic confirmed this week that the ban had been lifted after Russia sent inspectors to the country with a list of requirements that exporters had to meet, Xinhua reported.
The ban was initially imposed because of the rise in products from Bosnia-Herzegovina with 'high phytosanitary risk', Russian agricultural watchdog Rosselkhoznadzor had said.