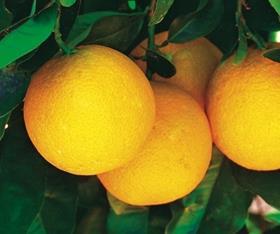 Following mounting pressure to address the issue of food safety and imports, EU officials have been forced to increase phytosanitary demands on countries including Brazil and South Africa.
The measure has been launched following complaints from the EU over the high level of diseases found in citrus shipments arriving at European ports.
Subsequently, Brazil has issued a statement effectively ending orange exports to EU countries, given the high number of diseases detected in their shipments, according to the Valencian Association of Growers (Ava-Asaja).
According to Ava-Asaja, the number of shipments from Brazil with detected diseases increased tenfold between 2010 and 2012.
The main disease in question has been citrus black spot, which is not found in Europe, and thus poses a major risk to European crops.
Commenting on the shock move, Ava-Asaja's president Cristóbal Aguado said: 'Brazil's decision is an explicit admission that they effectively have a very serious problem with their plant health, as is also the case with South Africa.'