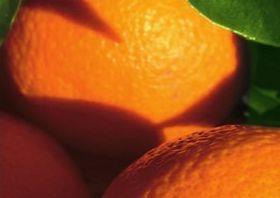 Chilean citrus exports are forecast to increase by 6 per cent in 2021 to 387,000 tonnes, according to the latest estimates from the Chilean Citrus Committee (CCC).
Mandarins and clementines will see the biggest growth, with output rising by 11 per cent and 7 per cent respectively to 145,000 tonnes and 55,000 tonnes. Orange volumes are projected to remain unchanged at 89,000 tonnes, while lemon production is expected to grow 3 per cent to 98,000 tonnes.
CCC president Juan Enrique Ortúzar said the increase is due to the expansion in planted area seen over the last decade. Today there is an estimated total there are 22,230ha of production in Chile.
Ortúzar noted that much-needed rainfall in central areas has allowed reservoirs to be replenished and helped boost production.
"Last year's rains give us greater peace of mind to face this season with less uncertainty than the previous one and we are looking forward to it with optimism," he said.
The US market took around 85 per cent of Chile's citrus exports last year, with Asia and Europe accounting for 9 per cent and 3 per cent of the shipment total respectively.
The Chinese market, which opened up last year for Chilean citrus, took 1,031 tonnes of mandarins, 404 tonnes of oranges, 46 tonnes of clementines and 5,650 tonnes of lemons.