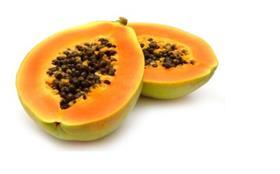 Panama is to export its first shipments of papayas to Canada following a successful visit to the Canadian Produce Marketing Association's (CPMA) annual trade show, which was held in Montreal on 13-15 April.
Under the deal, growers from the Azuero region of Panama will supply the papayas, according to Panama's Ministry of Commerce and Industry (MICI) and reported by Padigital.com.pa.
"This will be the first direct export of papaya from Panama to Canada," confirmed Commerce and Industry Minister Roberto Henríquez.
Until now, Panama's main produce exports to Canada have only included habanero chillies and coconuts.
But Minister Henríquez believes the papaya deal will pave the way for other products (like papayas, pineapples, watermelons, melons, pumpkin, yams and plantain) to enter the Canadian market.