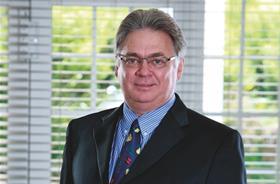 South African company Capespan's evolution continues apace, according to its chief executive Johan Dique, who believes strong management, sound financial backing and better decision-making will all enable it to complete the required transition from being an export-focused supplier to a more globally active specialist in the fields of international procurement, logistics, marketing and merchandising.
Speaking exclusively to Eurofruit for its November/December issue, Dique said recent strategic acquisitions in both South Africaand the Far East, which preceded more recent investments in Chile,Egyptand, just this week, Turkey, were part of an overall strategic shift aimed at repositioning the company and its affiliates.
"This [has] opened up new opportunities in our fruit division, our farming activities, international procurement and logistics," he explained. "Our recent acquisition of a 75 per cent stake in South African logistics operator Aspen and the 25 per cent stake – through our Far East operation Metspan – in the Hong Kong-based Good View Group, one of Hong Kong and Macau's leading diversified fruit and vegetable distributors, is an example of this.
"We now have the ingredients of a strong management team, financial muscle and the ability to implement quickly. The autonomy which has been created across our divisions to take decisions in the best interest for the bottom-line of our entities has been most important."
To read the full interview, please order a copy of Eurofruit's November/December issue by contacting Ed Livingstone via subscriptions@fruitnet.com or by calling +44 20 7501 0311.