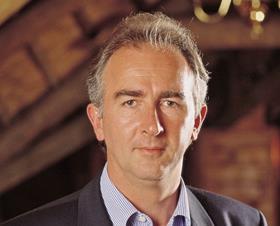 The Capespan Group has announced that it has bought a 25 per cent stake in Fruchtimport vanWylick GmbH, Düsseldorf, a leading German fresh produce distributor and ripener.
The news marks the latest efforts by Capespan to become a more globally active specialist in the fields of international procurement, logistics, marketing and merchandising – an ambition outlined by CEO Johan Dique in a recent interview with Eurofruit.
In a statement, the South African company said the partnership, which came into force on 1 January this year, would give vanWylick and Capespan the opportunity to extend their respective service offering to customers.
The transaction is designed to intensify brand exposure and drive mutual synergies in logistics and service provision, although the deal remains subject to merger control clearance.
Capespan complements the European-based competence of vanWylick with its portfolio of globally-procured citrus, pome, stonefruit and grapes. Meanwhile, with the new partnership Capespan gains access to the distribution and value-added service of vanWylick in Germany and neighbouring countries.
According to Capespan Continent NV managing director Gerald Müller, the acquisition of 25 per cent in vanWylick is a strategic move for Capespan to accelerate growth in the crucial German market.
"It's also a reaffirmation of our global strategy to grow our business with strategic acquisitions in production, distribution and service entities, thus offering customers a wider and more cost-efficient service solution,' Müller noted.
"With Capespan's participation, we'll have additional access to strategic products,' said Jens Allerding, vanWylick's COO. 'Furthermore, our successful model with Fyffes and Gemüsering will be perfected with this new collaboration. We're very happy with this partnership - not only because of Capespan's extraordinary network in the Southern Hemisphere, but also because of its culture of high quality.'
Müller concluded: "Capespan is very excited to be a partner in a family-operated business which has close on 80 years' experience in the service-orientated fruit trade."
Capespan has, in recent times, made acquisitions in Turkey, South Africaand the Far East, as well as Chile and Egypt, part of an overall strategic shift aimed at repositioning the company and its affiliates.