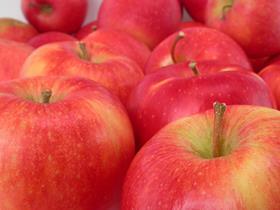 Thousands of boxes of apples that should be on their way to the Middle East and Asia are instead piling up in warehouses.
A report published by Arkansas Online indicated that international demand remains strong for Washington apples, however the impact of Covid-19 on global shipping lines means exports are being delayed.
Dave Martin, export sales manager for Stemilt Growers in Wenatchee, one of Washington's biggest tree-fruit exporters, said exports to Taiwan usually sit around 10 to 15 containers every week.
"This week (commencing 15 March), we will not have a ship," said Martin.
Arkansas Online reports the shortage of cargo space has backed up Stemilt's huge packing operations and idled dozens of truckers who normally haul the 40-foot-long containers to the ports of Seattle and Tacoma.
It has also prompted Stemilt's foreign buyers to look to competitors in countries such as Chile, where the apple harvest is just beginning.
"Those sales are lost," Martin said, referring to the foreign shipments Stemilt has forgone since November 2020, when the shipping crisis became severe.