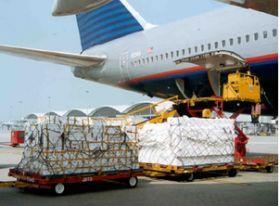 Luxembourg airfreight carrier Cargolux executives have agreed a plea deal with US justice authorities and accepted 13-month jail terms for fixing prices for air cargo, Reuters reports.
Ulrich Ogiermann, Cargolux's former chief executive and now special adviser, and Robert Van de Weg, senior vice president of sales and marketing, pleaded guilty to conspiring to suppress competition by coordinating certain surcharges for shipments to and from the US, Cargolux announced today (December 9).
A total of 22 airlines and 21 executives have now been charged over price fixing in the air freight industry, with more than US$1.8bn in fines being imposed, the report said.
Ogiermann was accused of participating in the conspiracy from at least October 2001 to February 2006 and Van de Weg from December 2003 until the same date. Both have also agreed to pay a US$20,000 fine and to cooperate with the investigation.
Cargolux, which pleaded guilty in May 2009 in related proceedings and agreed to a fine of US$119m, said the executives' guilty pleas brought the matter to a close for them and for the company.
It added that neither of the two executives had derived any personal benefit from the activities under investigation.