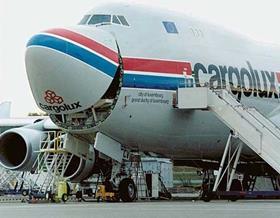 Cargolux, the Luxembourg-based freight carrier, is expanding its network despite posting a net loss of US$18.3m in 2011, reports Air Cargo World News.
The line launched two new weekly routes to Chongqing, China, in mid-May and has started a weekly cargo service to Manaus, Brazil.
Cargolux president and CEO Frank Reimen said the decision to launch two weekly flights to Chongqing was based on the region's immense airfreight growth and burgeoning export market.
Reimen added that Brazil was an important market for Cargolux. 'It is the economic engine of the region,' he said. 'The presence of multinational companies has stimulated demand for fast and reliable air cargo transport, which is precisely what we offer our customers.'
Cargolux will fly from Luxembourg to Manaus via Sao Paulo, and then route through Quito, Ecuador; Bogota, Colombia; and Maastricht, the Netherlands, before returning to Luxembourg.
On Cargolux's first route to Chongqing it will depart from Luxembourg, route through Doha, Qatar and Sharjah, UAE, and then arrive in Chongqing Jiangbei International Airport the next evening. The carrier will then return to Luxembourg via Singapore, Kuala Lumpur, Malaysia, and Baku, Azerbaijan, one day later.
Cargolux's second service to Chongqing will route through Tbilisi, Georgia; Baku, Azerbaijan; and Singapore, and then return to Luxembourg via Baku.