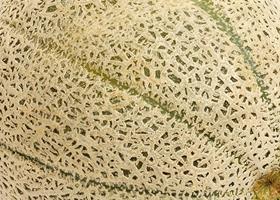 Melon supplies from key Central American sources including Costa Rica and Honduras are likely to be down this season after many of the region;s producers reported a decrease in planted area.
Costa Rican exporters are said to have adopted a more cautious approach to the European market in particular this year, following what has been described as a disastrous campaign in 2011/12.
Last season, an oversupplied market, speculative planning on the part of some importers and a fall in consumer demand as a result of the poor winter conspired to cut returns severely.
'With the exception of one grower-shipper who supplies the German market, virtually every other producer I know has reduced their acreage,' said Fernando Ajú of exporter Melones de la Península.
'Melopen is cutting back its European programmes, although our exports to the US are forecast to grow slightly.'
Terry Watts of UK-based imnporter VidaFresh told Eurofruit the melon market was strong heading into late November, with price levels holding up well on the back of the reduced supply.
With this situation expected to last until the end of the season, some supermarkets are already facing serious availability issues, he revealed.
'Unfortunately, to combat this downturn in demand, some supermarkets are actually trying to reduce retail promotional price levels," he said, adding that this was simply not sustainable given recent proposed increases in freight rates.
'If supermarkets want to maintain grower and supplier loyalty they have to recognise that they are not the only ones under pressure…at the end of the day, melons are a cash crop so growers can easily turn to other cultivars if they feel that melons are not a viable business.'
The fact that Brazil's melon season is set to finish slightly earlier than usual this year due to a reported leafminer larvae outbreak, is expected to keep the market buoyant.
In Honduras, meanwhile, producers said they were optimistic about the new season crop.
Keny Molina, commercial manager of Grupo Agrolibano, said improved growing conditions were expected to improve yields following last year's 20 per cent shortfall.
However, with planted area down by 1,500ha overall, he predicted export volume would not rise significantly over the coming season.