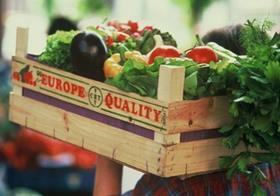 Research and consulting company PMR has released new figures that suggest the grocery market across five central European countries, the Czech Republic, Hungary, Poland, Romania and Slovakia, will record year-on-year growth for 2010.
According to the group's report, entitled 'Grocery Retail in Central Europe 2010', the negative impact of the economic downturn in 2009 has not been seen this year, with an improved financial environment expected to push combined market value up from €100bn to €102.8bn by the end of the year.
And while the global financial crisis did impact 2009 grocery sales in all featured nations other than Poland, which saw growth of 1.7 per cent, the grocery segment remained 'relatively resilient' to the worsening conditions when compared with other sectors, PMR reported.
Dominika Kubacka, retail analyst at PMR and the report's co-author, noted that the sector of small retailers in the region had been hardest hit by the downturn last year, with total value of grocery sales at small retailers falling 10 per cent year-on-year in Hungary and Romania.
Since 2008, when the downturn first hit, new players have appeared in the form of discount and convenience retailers, while many established retailers have tried to branch out into new store concepts or rebrand existing formats, the report noted.