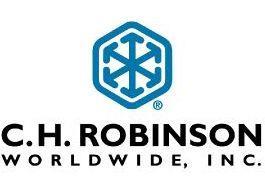 Leading transportation and logistics company CH Robinson is expanding its distribution of US company Welch's fresh grapes, according to a company press release.
CH Robinson will mark the occasion by showcasing Welch's grapes, along with other fresh produce offerings, at the company's booth at the Fruit Logistica show in Berlin, Germany on 5-7 February.
CH Robinson's decision to expand distribution of Welch's grapes reflects the growing global demand for quality fresh fruit and vegetables and is considered a mutually beneficial arrangement for both companies.
Welch's grapes have already enjoyed a strong reception in South Korea, China and Latin America.
"Consumers are now, more than ever, influenced by the vast amount of produce that is available to them," said Gary York, director of European sourcing at CH Robinson.
"As a top produce supplier, CH Robinson combines a streamlined global grape supply programme with the Welch's worldwide brand in order to provide consumers with a quality product."
"Welch's is a beloved brand; one that consumers trust and that ensures quality and consistency," added Wayne Lutomski, vice president of Welch's International.
"CH Robinson's produce and supply chain expertise has been instrumental in the international expansion of Welch's grapes."
Grapes have the advantage of being a healthy snack, ideal for sharing or individual consumption.
Welch's grapes are marketed as a particularly high-quality product.