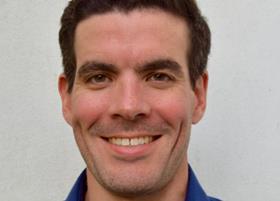 Logistics technology platform provider CH Robinson has said it is targeting the UK for growth in the wake of the coronavirus, after seeing some 6,000 customers and transport carriers using its services in the last few years, with strong uptake in the last six months.
"We're reinventing the way the world does logistics and increasing UK market share is integral to our future growth strategy,' said Nick Ghia, UK general manager at CH Robinson.
"The coronavirus has been a lesson to supply chains across the world and the UK is no exception,' he continued. 'The need for greater resilience, visibility and efficiencies in the face of adversity has put digitised supply at the centre of business planning. Through our artificial intelligence driven technology platform, we have experienced significant interest and engagement so far this year and therefore we believe we are well placed to win market share, including the UK in new normal world post Covid-19."

CH Robinson has established itself as major supply chain force globally, moving the most truckload freight in the world, managing £16bn of freight annually, and dealing with 119,000 customers.
"Big data and digital technologies, including artificial intelligence, machine learning and predictive analytics, are critical success factors and these technologies will now differentiate UK based manufacturers, retailers and suppliers in terms of their overall competitiveness, whether that be through reducing costs, enhancing the customer experience, increasing visibility in demands and capital, and opening up new commercial opportunities,' Ghia explained. 'We want British-based businesses to be major beneficiaries of the technology revolution that will accelerate logistics transformation over coming years.'

The group's cloud-based platform, Navisphere, connects supply chains across the UK and globally, generating strategic data, shaping decision making and providing global visibility across all types of transportation, as well as enabling 24-hour live tracking and plugging inefficiency gaps to enhance freight flows and reduce costs.
"Navisphere has driven growth in our EMEA market including the UK,' he noted. 'We now want to continue this momentum on the back of the growing demand for the digitization of supply chains."
Concludes Ghia: "We're reimagining logistics. Continuous innovation in the supply chain is crucial in keeping up with the constantly changing way trade is happening and the ever-higher expectations of the end customers, not to mention being ready for any eventuality in the future in the wake of coronavirus. There is a need to make possible, what has been previously impossible.

"We're already doing things that were unimaginable a few years ago by harnessing technology and datasets,' he added. 'For example, through integrating the internet of things with Navisphere, companies can do more than just monitor the real time location of their products. They can receive proactive alerts about external factors that can disrupt their supply chains and generate prescriptive and predictive analytics. This takes customer experience to a whole new level and drastically reduces costs in the ever-changing supply chain landscape.'