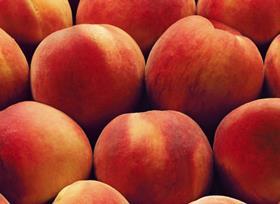 The 2021 Spanish stonefruit season has got off to a difficult start, with the earliest production zones reported losses of up to 70 per cent following spring frosts.
In the Region of Murcia, the harvest is running about two weeks late due to the earlier cold snap.
According to agricultural association COAG, said as much as 60 per cent of early apricot varieties in Murcia have been lost. Peaches, nectarines and flat peaches due to be harvested in May have also suffered damage.
In Aragon and Catalonia, severe frost damage has been reported in 50 per cent of the crop in Bajo Cinca, Baix Segre and Segrià, with apricots sustaining the biggest damage – up to 70 per cent.
COAG's summer fruit manager, Osvald Esteve, warned that another bad season would force more small producers to abandon their farms, deepening the economic crisis in rural areas.
He said even with last year's smaller crop, prices were not high enough to make reasonable returns because of pressure from retailers.
COAG has called on the government to take "the necessary steps" to ensure that the Food Chain Law is properly applied, ensuring that retailers pay prices that cover the cost of production.