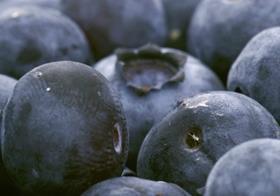 Chile's blueberry industry appears to have incurred fewer losses in comparison to other fruit sectors following the prolonged sub-zero temperatures that have hit the country's major production regions.
Although the industry has not been spared the effects of the frosts, the Chilean Blueberry Committee told Eurofruit that it is still anticipating volume growth this season.
The consistent growth in blueberry production across Chile over recent seasons means the committee is confident that exports will continue to grow in 2013/14, albeit at a slightly lower rate than previously estimated targets.
Following the impact of the frost the committee is currently forecasting an export crop of around 93,000 tonnes for 2013/14 and a slower start to the season due to the fact that the inclement weather has affected mainly early varieties.
Last season, Chile exported 87,000 tonnes of blueberries, which marked a 23 per cent growth against the previous season.
Speaking about the frost, Andrés Armstrong, the committee's executive director, explained that many of the growers have never experienced such bad weather since the blueberry sector is relatively young.
"Already we know that for growers in many sectors this is set to be a very long, hard season, but it looks as though blueberries could be one of the few crops that don't see negative growth in their season-long export volume,' he noted.
The full report will be published in the November/December issue of Eurofruit.