The company will showcase solutions to reduce post-harvest losses in avocado and limes at the inaugural event
Valencia-based post-harvest specialist Citrosol will demonstrate innovative and sustainable solutions for the tropical fruit industry when it takes part in next week's Global Tropicals Congress.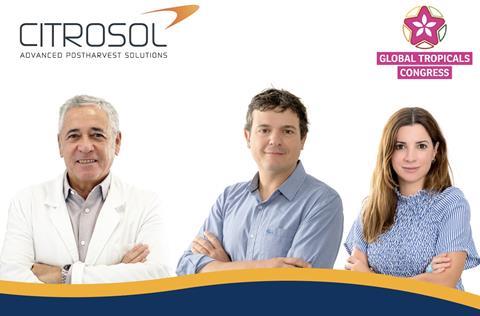 During the inaugural event, which takes place on Thursday, 14 September in The Hague, will present its most advanced products and technologies to mitigate losses in the post-harvest of avocados and limes.
The international congress, organised by Fruitnet Media International, will bring together experts, companies and industry leaders to address crucial issues related to the value chain of tropical and exotic fruits.
Dr Benito Orihuel, a leading expert in post-harvest technology at Citrosol, will give a presentation entitled 'Minimising losses in avocados and limes, increasing profits and sustainability', focusing on the problem of an important hidden loss, often underestimated, that takes place in the avocado value chain: weight loss.
Given that the avocado is a tropical fruit that can take up to 45 days from harvesting to reaching the final destination, weight loss can represent between 5 and 10 per cent of its initial weight.
Citrosol will address this problem with its innovative PlantSeal Tropicals plant coating, which has been shown to reduce these hidden losses by approximately 50 per cent. In addition to reducing weight loss, PlantSeal Tropicals coating also helps minimise the development of flesh necrosis, a common problem related to chilling injury in avocados.
Industrial data will also be presented showing how the company's Citrocide AVO system can control of avocado stem mould. The presentation will also highlight the application of PlantSeal coatings on limes, which helps reduce the speed of ageing and control stem mould and rot in this fruit, thus improving its quality and increasing its shelf-life.