Online trade database introduced as a market place for fresh produce buyers and suppliers
Claridock has announced the launch of a new platform for global trade consisting of a database for fresh food that will be turned into a two-sided marketplace.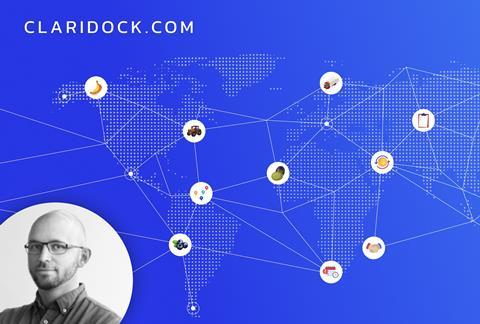 According to Claridock, the platform offers a new way for food buyers to find their next verified supplier "faster than ever".
"We constantly monitor the market for new suppliers and can show you the new ones in your area of interest," said Slobodan Stanic, founder of Claridock.com.
"Whether you are looking for small business suppliers, the fastest-growing suppliers, or something else, you can find them all on Claridock," he continued.
"We have detailed data on all the food imports and we connect all the dots so you don't have to. Filter food suppliers based on detailed product categories, varieties, certificates, locations, volumes, and more."
The platform will continue to develop Artificial Intelligence that recommends the best ways to optimise the decision-making process for both buyers and sellers, Stanic said.
Claridock allows users to add visibility to their company as a supplier, discover new suppliers as a buyer, speed up the time to verify suppliers or buyers and get the best deal, and access shipment tracking information and manage shipments more efficiently.