Around 1,000 tonnes of citrus is to be distributed to disadvantaged communities this year
Leading South African citrus company ClemenGold International has said that it is teaming up with a relief organisation to deliver some 1,000 tonnes of citrus to help alleviate the plight of people in some of the country's poorer communities.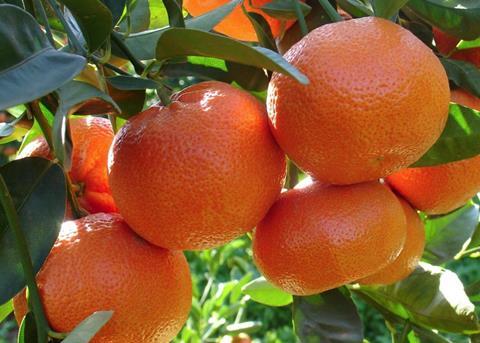 "Caring for the communities surrounding our partner farms and packhouses has been a value upon which we've acted since the establishment of our business," explained Adéle Ackermann, marketing manager for ClemenGold International.
"Fruit is our business and donating Vitamin C-rich citrus is a logical way of contributing towards helping communities to thrive."
The company has announced a partnership with SA Harvest, a registered non-profit and leading food rescue and hunger relief organisation, whereby 1,000 tonnes of citrus will be donated during the 2023 season.
"The first 68 tonnes have been dispatched from the Twypack packhouse at Nelspruit to receiving communities in Durban," Ackermann continued. "In a bid to reduce food waste and hunger in South Africa, SA Harvest conducts initiatives such as these to channel surplus food from farms, manufacturers, and retailers to those in need."
ClemenGold is a global mandarin brand with its roots in South Africa, and annually distributes more than 4m pieces of citrus to around 160,000 beneficiaries at crèches, old-age homes, hospitals, schools and other non-profit institutions in areas where nutrition is a daily challenge.
"However, we have limited ability to handle the logistics of such actions, and taking hands with SA Harvest enables us to have an even bigger impact and reach areas beyond our immediate surroundings," she noted.
According to Lucille Strecker, who oversees the company's corporate social investment (CSI) initiatives, the donated fruit is usually used for fulfilling the company's juice programmes.
"But we've long since made the decision to, where possible, serve our communities in any way possible," she said. "While we also have numerous CSI projects in place with a focus on early childhood development and socio-economic development, donating fruit addresses vital issues such as hunger and health."
"Delivering nutritious food is a cornerstone of SA Harvest's philosophy," said Alan Browde, CEO and founder of SA Harvest. "We believe that every South African deserves not just access to food, but access to nutritious food.
"Food-insecure communities often face significant barriers to accessing nutritious food, resulting in issues such as starch-excess obesity, malnourishment, and various diet-related health conditions," he commented.
"Through our network of vetted beneficiary organisations, including ECD centres, soup kitchens, old age facilities, and community outreach programmes, this donation of citrus fruit will directly impact and nourish individuals in these communities who need it most, particularly children."
SA Harvest has reached out to logistics and transport companies to come on board and support the massive logistical undertaking of transporting 68 tonnes of fruit every week from Nelspruit to either Durban or Johannesburg.
"The donation of the fruit is the first valuable piece of the food rescue puzzle, but we need enablers alongside us for the next steps in ensuring that this nutritious, vitamin-rich fruit reaches our beneficiary organisations in Durban and Johannesburg," added Ozzy Nel, chief operating officer of SA Harvest.