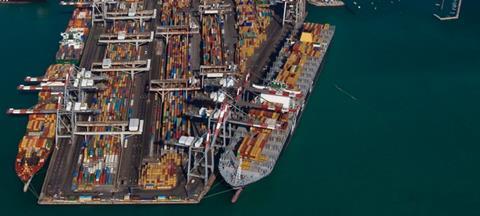 Terminal operator Contship Italia and fresh produce logistics specialist Clerici have revealed plans to open a new fruit-handling centre in La Spezia, on Italy's Ligurian coast, this coming June.
The news marks a return to the terminal business for Clerici, which ceased operating centres in Genoa and Salerno back in 2009.
Initially handling imported fruit brought in from Central America on an MSC service, the La Spezia Reefer Center will be situated ten minutes away from La Spezia's Santo Stefano Magra container terminal, where the goods will arrive.
Marcello Debellini, general manager of Clerici Logistics, confirmed the agreement to spend €1m on the centre involved Contship subsidiary Spedemar taking a 51 per cent share, with Clerici taking 39 per cent and transport firm Termocar taking 10 per cent.
'Refrigerated containers will be emptied at the facility, where the produce will be stored,' he explained. 'The coldstore will be composed of four rooms and will have room for 1,050 pallets. Capacity will be equivalent to around 5,000 TEUs per year.'
He added: 'The structure already exists, now we need to fit it out with the refrigeration system.'
The imported fruit, some of which is currently handled in another part of the port while a certain proportion goes to other Italian ports, is destined for customers located mainly in the northern Italian regions of Emilia Romagna, Veneto and Lombardy.