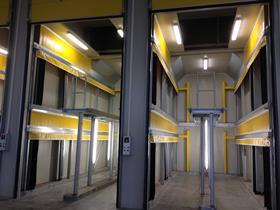 French exotics specialist Compagnie Fruitière has revealed that it is continuing its development in Italy with the opening of new banana ripening centres.
Following the acquisition of its Stradella site just south of Milan back in May 2017, the group is now expanding with two new sites, at the Centro Agroalimentare di Roma and at Interporto Padova.
The deals will double Compagnie Fruitière's total banana ripening capacity to 80,000 tonnes per year, according to the company. The three Italian sites will also develop the distribution of other exotic fruits, including pineapples and mangoes.