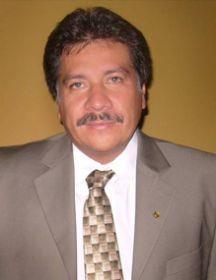 Dr Jorge Sandoval Fernández, research director at the Costa Rican Banana Producers Association (Corbana), has been appointed president of the Plantain and Banana Research and Development Network for Latin America and the Caribbean (Musalac).

The appointment of Dr Sandoval, which took place in Merida, Venezuela, under the framework of the VIII meeting of the research network, comes in recognition of the projects carried out by Corbana for more than 29 years for the benefit of Costa Rican banana producers.

"Costa Rica is one of the few examples worldwide of banana producers investing their own money in research," said Dr Sandoval in a press release. "These research efforts have been strengthened through strategic partnerships with other renowned research institutes around the world."

Under Dr Sandoval's leadership, Musalac will focus on reviewing and defining the research priorities for the region and strengthening research synergies among members. The organisation will also promote the circulation of findings from scientific research and will focus on research to reduce the use of pesticides in banana farming.

Dr Sandoval completed his PhD at the University of Montpellier II, Sciences and Techniques and carried out his doctoral research at the Plant Biotechnology Laboratory of CIRAD, French Agricultural Research Centre for International Development. He also undertook a research internship at the Agriculture & Biotechnology Laboratory of the International Atomic Energy Agency in Seibersdorf in Austria.

As an example of the impact of scientific research on banana production, Dr Sandoval emphasises that banana research has contributed to achieve the world's highest productivity per hectare in Costa Rica for 19 years.

"This performance has a lot to do with Corbana's research endeavours and all of our efforts to strengthen the links between research centres and pursue the objective of increasing productivity", he explained.

The Costa Rican banana industry has been vastly strengthened by banana research. In the last few years, Corbana has built extensive laboratory facilities with services offered at cost, representing an important asset for producers, including the launch of two newadjoined researchfacilities calledthe Biological Control Centre and the Banana Molecular Biology Centre.

These centres, which represent an investment of more than US$1m from funds donated by banana producers themselves, have been created to research ways to reduce the use of pesticides and promote the biological control of pests in banana production.

Corbana also contributes in an international research partnership to reduce the use of pesticides in banana farming by 50 per cent in 10 years – a project led by the Plant Research International of Wageningen University in the Netherlands.