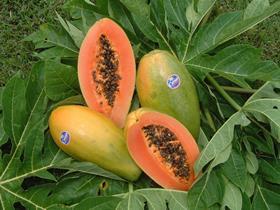 The global coronavirus pandemic is likely to derail Brazil's goal of exporting more than US$1bn of fruit in 2020 according to industry association Abrafrutas.
European demand for tropical fruits like mangoes and papayas has slumped in the wake of the crisis as consumers forced to stay at home opt for more traditional products like citrus and apples with a longer shelf life.
Orders from the continent began to fall as a result of lockdowns to contain the virus, Jorge de Souza, manager for projects and international promotion at Abrafrutas, told Reuters.
He noted that sea freight (which accounts for 90 per cent of fruit exports) is operating virtually normally, but companies needed to book refrigerated containers "well in advance" to deal with a shortage since disruptions hit Chinese ports earlier this year.
Souza added that while most of the fruit could be redirected to the domestic market, Brazil was unlikely to meet its goal of exporting more than US$1bn worth of fruits in 2020, up from about US$860m last year.
Around 60 per cent of Brazilian fruit exports are shipped to the European Union with another 18 per cent destined for the US market.
Eduardo Sampaio Marques, farm policy secretary at Brazil's Agriculture Ministry, said Brazil had also seen a fall in exports of soft fruits that depend on air transport.