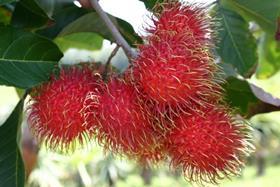 Costa Rica is expanding its presence at the PMA's Fresh Summit Expo next month after seeing increasing demand for its fruit and vegetable exports among North American consumers.
Pedro Beirute, CEO oftrade promotion agency Procomer said importers are sourcing higher volumes and a wider variety of products.
This year's Costa Rica Pavilion at the PMA Fresh Summit in Orlando will feature 11 exporters showcasing a variety of exportable products including pineapple, broccoli, melon, banana, carrots and yams.
Costa Rica will also host approximately 30 US and Canadian buyers during its annual buyers trade mission from 27-30 September.
"We are pleased to welcome major produce and food industry players to Costa Rica and show them first-hand the quality, reliability and charm of our country and companies," said Beirute. "Building on our reputation as a top pineapple and banana supplier, we offer an array of produce items from yucca to mango to rambutan. We encourage more industry members to visit us at our Fresh Summit booth or get involved with a future trade mission and find out how Costa Rica can compliment your business."
According to Procomer, Costa Rica's principal produce exports in 2015 were bananas (US$827m) and pineapples (US$804m), followed by yucca (US$69m), melons (US$67m) and watermelons (US$14m).
"Costa Rica is the largest exporter in the world of pineapple and the second largest in banana, but our opportunities don't end there," said Beirute. "We are the second largest exporter of palm hearts, the third largest in yams and other root crops and the fourth largest of yucca. And, we're the number one supplier of chayote and root crops to the US."
Beyond these well-known exports, Beirute said Costa Rica also offers many specialty items such as rambutans, peppers, pumpkins and other tropical products.