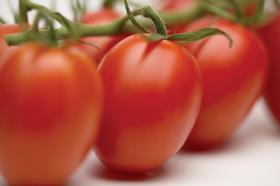 The US has reportedly set to allow access for Costa Rican tomatoes and chillies following some five years of negotiation between the two countries.

According to Costa Rican daily La Nación, the US is close to signing a phytosanitary protocol with the Central American nation that would authorize the start of tomato and chilli imports, which had been banned due to the presence of fruit flies.

To tackle the problem Costa Rican growers invested in climate-controlled greenhouses, which were sited at higher altitudes where the incidence of fruit fly is far lower.

Although growers in Costa Rica are reportedly said to have spent considerable sums in up-to-date greenhouses, the industry is confident that it can recoup its investment once exports to the US begin.

Small farmers in the region of Alajuela, who have been aided by the departments of agriculture in Costa Rica and the US in gaining export certification, are expected to be among the first tomato and chilli producers to ship products to the US.