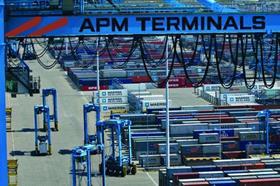 The Costa Rican government has introduced new measures to stem the use of pineapple consignments to smuggle drugs to other countries.
From February, all containers of pineapples and their derivatives bound for Europe and the US are being scanned to detect hidden caches of drugs, principally cocaine.
The plan is being implemented by the National Chamber of Pineapple Producers and Exporters (Canapep), port operator APM and customs officials.
The aim is to reinforce the reputation of the sector and the oun
"These actions are part of the government's commitment to support the export sector," Finance Minister Elian Villegas told El País.
"With this non-intrusive inspection we're seeking to guarantee the safety of exports and show international markets that the country is making an effort to exercise greater control against the scourge of contamination of drug trafficking."