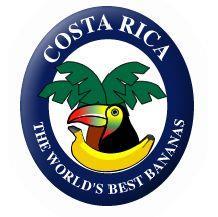 The Costa Rican Association of Banana Producers (Corbana) is this week visiting Dubai in the United Arab Emirates for the first time to explore business opportunities in the Middle East on behalf of the Central American country's banana suppliers.

Representatives from Corbana are taking part in the Eurofruit Congress Middle East, the leading fresh produce event in the region, which is being hosted at the Shangri-La Hotel Dubai over the next three days (9-11 November).

According to Corbana, Costa Rican producers are looking to diversify their markets and now are targeting the Middle East because of its huge potential. The region is already the fifth-largest banana importing market in the world, where annual banana imports have almost tripled over the last decade, growing by around 16 per cent a year between 2001 and 2007, from 257,000 tonnes to 737,000 tonnes.

"There has been impressive growth in the Middle East market to date, and banana consumption per capita in this region still remains well below the average in mature markets such as Europe and the US," said Corbana CEO Jorge Sauma. "This suggests significant potential for further growth in the Middle East market over the next decade."

During the Eurofruit Congress Middle East, Jorge Sauma will deliver a presentation on 'The Middle Eastern appetite for Costa Rica bananas' on Wednesday 11 November.