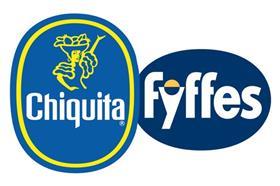 Further to the announcement made on 26 September 2014 that the boards of directors of Chiquita and Fyffes had unanimously approved a revision to the terms of their proposed combination, have now revealed that the Irish High Court has granted the necessary order in respect of the amendment to the terms of the Scheme and the explanatory statement.
Under the terms of the Amended Transaction Agreement, Fyffes shareholders will now receive 0.1113 ChiquitaFyffes shares for each Fyffes share they hold, and Chiquita shareholders will receive one ChiquitaFyffes share for each Chiquita share they hold upon completion of the Combination.
At that time, Chiquita shareholders are expected to own approximately 59.6 per cent of ChiquitaFyffes, an increase from 50.7 per cent under the original Transaction Agreement, and Fyffes shareholders are now expected to own approximately 40.4 per cent of ChiquitaFyffes, on a fully diluted basis.
"We are pleased with the increased value that these enhanced terms for Chiquita bring to our shareholders," said Ed Lonergan, Chiquita's CEO. "The Fyffes transaction is a natural strategic partnership that brings together two complementary companies to create a combined company that is better positioned to succeed in a highly competitive marketplace, while driving strong performance and value for shareholders as well as immediate benefits for customers and consumers worldwide."
David McCann, Fyffes executive chairman, added: "The combination of Chiquita and Fyffes is strategic and compelling, creating the number one banana company globally, with synergies that can only be achieved by these companies coming together. This revised binding agreement, along with the additional synergies recently announced, reinforces our conviction that the Combination is the value-maximising opportunity for both companies' shareholders."