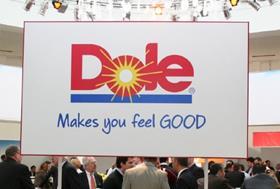 Dole Food Company has announced that the Los Angeles Superior Court has issued its final order in a case brought about by Nicaraguans claiming to have been banana workers on Dole-contracted farms in the country during the 1970s.
The lawsuit, Tellez vs Dole Food Company, related to claims by the plaintiffs that they suffered from sterility as a result of exposure to the agricultural chemical Dibromo Chloropropane (DBCP) in the 1970s, before the chemical's banning in 1977.
The Statement of Decision formally vacated an earlier judgement and dismissed with prejudice the lawsuit as a result of the court's finding that the 'Tellez' judgement, made in October 2008, was the product of 'a fraud on the court and extrinsic fraud perpetrated against defendants by (plaintiff's lawyers) and their agents'.
According to the court ruling, the fraud took the form of the plaintiff's lawyers coaching their clients to lie about working on banana farms, forged work certificates to create the appearance that they had worked on Dole-contracted farms, and faked lab results to create the impression that the Nicaraguan clients were sterile.
In addition, the court concluded that plaintiff's lawyers and their agents had tampered with witnesses, threatened them and had carried out other fraudulent action.
The statement formalised Judge Victoria Chaney's 15 July 2010 oral ruling, and was issued after the court held more than 20 hearings as part of a 'year-long evidentiary process' that took in the sworn testimony of 27 protected witnesses describing the fraud, heard fact witnesses and experts and reviewed the more than 400 exhibits submitted by the parties.
At issue in the process was the earlier US$1.58m judgement against Dole in favour of four of the original 12 Nicaraguan plaintiffs claiming sterility from DBCP exposure.
'The fraudulent claims in Tellez lacked any credibility whatsoever and, like other DBCP lawsuits, never should have been brought in the first place,' said C. Michael Carter, Dole's executive vice-president and general counsel. 'The written findings represent a tremendous effort by the Court to get to the right decision from the real facts in this case, despite every effort by plaintiffs to derail the process.
'There is simply no reliable scientific basis for alleged injuries from the agricultural field application of DBCP, and Tellez and other similar cases should never have been filed,' reiterated Carter. 'Despite that fact, Dole continues to seek a reasonable resolution to pending litigation and claims in the US and Latin America.'