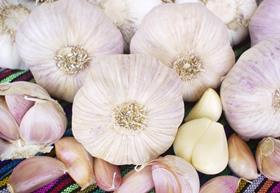 Disruptions in the supply of Chinese garlic caused by Covid-19 have led to a surge in demand for Mexican garlic, according to a recent report from Tridge.
"Mexican garlic has experienced a higher demand than usual due to a shortage of imports from China resulting in low stock volumes," the company notes.
"The impacts of Covid-19 has also triggered a global demand for Mexican garlic as its not only is it an indispensable ingredient for cooking but it is highly important for medicinal and cosmetic purposes."
While Mexico's production volume is expected to be 14 per cent lower than last year, favourable weather conditions and an increase in planted area has led to an abundant crop of Chinese garlic this season.
However, since early May, the combination of a plentiful harvest and export limitations caused by the pandemic has dramatically reduced its price from US$1.13/kg to US$ 0.71/kg. According to Tridge, industry experts predict that there is still room for the export price to drop even lower.