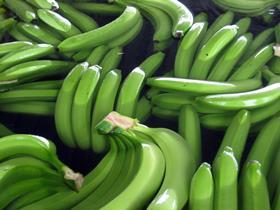 The fallout from the coronavirus pandemic continues to affect Ecuadorean banana exports, which have seen a slump in prices on the spot market in recent weeks.
According to exporter association Acorbanec, Ecuador exported 140.13m boxes of bananas between January and April of this year, an increase of 9.8 per cent on compared with the first four months of 2019.
But prices are well below normal levels for the time of year. On 15 June, exporters were being paid around US$3.5 per box on the spot market, well below the US$6.3 minimum price received by the producer.
Acorbanec's Richard Salazar said current price levels could only be sustained until the beginning of August.
"People want bananas, but they want cheap ones," Salazar told Ecuadoran daily Expreso.
With China, Russia and Europe paying less on the spot market, Algeria imposing restrictions on imports in order to prevent an outflow of dollars after the fall in oil prices and the worsening economic situation in Argentina, the trading outlook for Ecuador shows no sign of improving soon,
Ecuador's increased export volume is mainly due to new farms coming into production at the end of last year. Acorbanec said the country's planted area increased by around 4,000ha in 2019, with a further 4,000ha being replanted.
In the first four months of 2020, 31 per cent of shipments went to the EU market, 21 per cent to Russia, 15 per cent to the Middle East, 9 per cent to the US, 7 per cent to East Asia, 6 per cent to the Southern Cone, 5 per cent to Eastern Europe, 4 per cent to Africa.