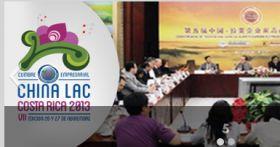 Costa Rica's fresh produce exporters could benefit from growing trade links between the Central American country and China. Speaking during a recent visit to China, Costa Rica's president Laura Chinchilla announced the launch of a government initiative to increase and diversify exports to the Asian country, singling out agricultural products and food as two potential growth areas.
It is just over a year since the two countries signed a Free Trade Agreement and while trade has grown during that time, both governments believe opportunities exist for further expansion. The Chinese government recently announced that it would undertake a feasibility study into the construction of a Special Economic Zone in Costa Rica to promote export growth.
Next month Costa Rica will host the VII Sino-Latin American and Caribbean Business Summit, the most important trade talks between the two regions attracting government representatives, global business leaders and academics. Organised by the Chinese International Trade Promotion Council, Comex, ProComer, Cinde and the Interamerican Development Bank, the event, which takes place on 26 and 27 November, provides a platform for participants to form new commercial relationships, exchange ideas and discuss trade and investment opportunities in both countries. Costa Rican exports to China were valued at US$91.3m in 2000. By 2012 this figure had risen to US$1.769bn.