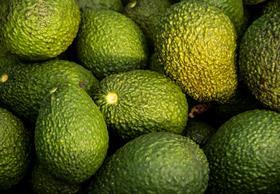 South African avocado producers in the north of the country have expressed concern over the increased incidents of theft from farms that are causing a great number of losses.
While the industry organisation, Subtrop, has said the matter is being dealt with by growers themselves, it is nevertheless concerned about the situation.
The South African avocado sector has seen rapid growth in recent years as the demand for avocados has exploded world-wide.
Demand in South Africa has also increased rapidly as has, along with it, a growing informal business.
In a country where the official unemployment figure is running ahead of 30 per cent – with youth unemployment substantially higher – people are attracted by all sorts of ways of making a living. The country also has an economy ravaged by the effects of Covid-19, with poverty amongst the poorest people rising steeply.
It is therefore not surprising that a high-price product such as the avocado, or 'green gold' as it is often referred to, would become an interesting proposition for those trying to make a fast buck.
These people, run by skilled criminals, have realised that they can make money out of avocados and supply smaller traders who either sell along the country's roads or supply others who may even pack fruit and supply wholesale markets.
The problem is not restricted to avocados only, with the macadamia industry also claiming big losses.
Respected South African agriculture publication Farmer's Weekly reported that both the avocado and macadamia industries have suffered huge losses, of US$1.7m and US$11.2m respectively.
"Increasing popularity and profitability of the two products has been both rewarding and created difficulties for farmers,' the publication stated. 'As incidents of theft have gone rampant in recent years, farmers don't know how to respond."
Derek Donkin, chief executive of Subtrop, said that the matter was causing concern and growers would have to employ additional security to deal with the matter.
Donkin noted that theft was a problem that all sectors of the fruit industry had to deal with. "It is however concerning when it reaches this scale."
Edrean Ernst, area director of the South African Avocado Growers' Association in Letaba, explained to Farmer's Weekly that theft mostly takes place at the beginning and end of the season.
"Activity on avocado farms during high season is probably a deterrent for thieves. Often, thieves take immature avocados."
He was also reported as saying that efforts to police immature fruit on the market also helped to keep stolen fruit from being sold.
South Africa's early avocados will be harvested from the end of January and presently prices are extremely high in the local market, because most fruit available now is imported.
Elsewhere in the country deciduous growers in certain areas have also complained about theft and the authorities have been asked to introduce strategies to counter the problem.