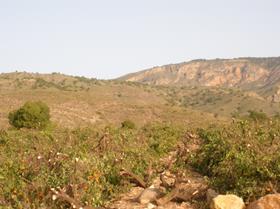 The Protected Plant Varieties Club (CVVP) has obtained a series of favourable rulings from the Spanish courts in its continued fight against the illegal propagation of the Nadorcott mandarin variety.
Most recently, it achieved an important victory against a farmer in south-eastern Spain, who was ordered by the Provincial Court of Murcia to pay substantial financial compensation for producing Nadorcott without a license, as well as being forced to eliminate from his farm all plant material relating to the variety.
"Despite the obstacles that the defendant put up to prevent compliance with the judgment of the court, alleging that he had ceased operating the farm and his – fictitious – separation from it, CVVP complied once again with its obligation to defend the commercial rights of the Nadorcott variety," the company said.
"We ensured that the sentence was carried out and the trees destroyed, thereby preventing the defendant from continuing to profit economically from the variety without the proper license."
CVVP said it would continue to file the appropriate legal actions against those who illegally reproduce the variety without having obtained the appropriate license for it, claiming financial compensation for said action.