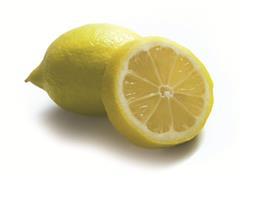 CVVP has announced that it is expecting its first commercial crop of Leanri, the new late-season mandarin that forms part of its stable of premium citrus varieties.
The non-profit organisation, which provides services covering the management, promotion, defence and development of protected plant varieties, said it expects to handle around 600 tonnes of Leanri, which will be sent to markets throughout Europe.
CVVP also announced that the first commercial volumes of its Summer Prim lemons will be available from next spring.
"This production comes from plantings carried out in 2017, now that we have obtained the commercial sizes demanded by the market," CVVP said.
"We have already received interest from leading European distribution chains who value the unique characteristics of Summer Prim, particularly its high juice content and its unique and very fragrant aroma."
Summer Prim will be available from next spring in Spain, Italy and France.
In 2018, CVVP launched a campaign to attract breeders and license holders looking for help in managing their varieties in Spain.
Until then the club had been exclusively focused on citrus, its premium line-up including the well known Nadorcott and the m7 Navel, as well as Leanri mandarins and the extra-late summer Primlemon lemon.
"CVVP is a leader in the management of plant varieties and we invite all breeders and licensees to come and learn about our management model, our way of working and the services we can offer to this sector to help it to be more innovative and competitive," manager Reyes Moratales told Fruitnet.