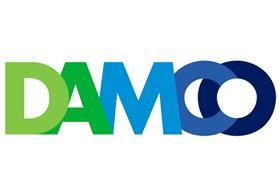 Danish maritime giant AP Moller-Maersk (APMM) has announced a strategic review of its business that will see its Damco logistics and forwarding arm placed within a newly-created transport and logistics division, APMM announced yesterday (22 September).
Damco will be in the same division as world-leading container carrier Maersk Line, the group's box port arm APM Terminals, towage and sea support specialist Svitzer, and ocean freight reefer box manufacturer Maersk Container Industry.
Announcing the major reshuffle of its core businesses, which also sees the creation of an energy division, APMM said that the mission of the transport and logistics businesses "is to enable and facilitate global supply chains and provide opportunities for our customers to trade globally".
It continued: "Since 2008, the [parent] group has focused on building a lean transparent global conglomerate with each business unit operating on arm's-length principles.
"Managing and operating the business activities in Transport & Logistics in a more integrated manner will enable profitable growth through stronger collaboration and disciplined capital allocation."
It added that the new division will rely on "three pillars to deliver long term profitable growth", saying: "Product offering and customer experience will be improved based on the combined capabilities of Maersk Line, APM Terminals and Damco in combination with industry leading digital solutions.
"By operating as one entity, Transport & Logistics will be able to harvest synergies and optimise operations to secure the industry's most effective and reliable network.
"Strong capital discipline and better utilisation of assets will be ensured. When making investments, acquisitions will be the preferred option. The strategies for the individual businesses will be adjusted accordingly."
It said that Damco and Maersk Line will "collaborate to deliver new innovative customer solutions supported by significant investments into digital technology".