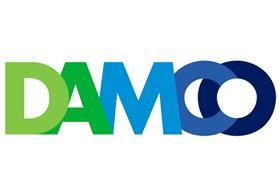 Third-party logistics specialist Damco has announced five senior changes to its Latin American operations, as it looks to further expand its activities in the region.
Stefan Bengtsson has joined Damco as chief finance officer for Latin America based at Damco's offices in Panama City, and Sune Stilling has transferred from his current role as managing director for West Africa to the position of chief operating officer for Latin America, succeeding Svend Erik Arp who will transition into the role of regional chief transformation officer.
Antonio Morciano joins Damco as the regional head of ocean freight for Latin America, and
David Juarez has been appointed regional vertical head of retail and lifestyle for Latin America.
Finally, Enrique Fajardo has been appointed as managing director for the Andean Cluster, consisting of Colombia and Ecuador.
'Latin America is a major emerging market for Damco and we will ambitiously grow our customer base here,' said regional CEO Humberto Florez. 'I am confident that these new appointees will further significantly boost our presence in the region.'