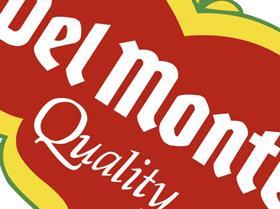 Fresh Del Monte has reported its financial results for the second quarter of the year, with a notable improvement in net income despite lower sales during the three-month period.
The Florida-based company said that net sales came in at US$1.24bn, down from US$1.27bn in the same quarter of 2018.
Sales decreased in the company's banana and fresh and value-added business segments, Del Monte noted, primarily due to lower sales volume and the weakening of currencies against the US dollar in selling countries.
However, net income attributable to the group jumped to US$38.1m from a loss of US$7.9m in the second quarter of 2018, with higher profitability in all business segments – primarily due to higher selling prices of bananas in Europe and Asia, and higher selling prices in the fresh and value-added business segment.
Chairman and CEO Mohammed Abu-Ghazaleh said that the company's ongoing strategic transformation was behind the upturn in performance.
'Our stronger financial performance during the second quarter of 2019 signals that our recent strategic shift towards becoming a value-added and more diversified company is the right direction for Fresh Del Monte," he explained.
"We believe that our movement away from being a volume-based business helped us navigate the challenges of adverse weather and low industry volumes far better than we would have in the past,' Abu-Ghazaleh said. 'Rather than struggle against less-than-ideal market conditions, we are focused on ways to position Fresh Del Monte for further growth opportunities that we believe will drive profitability, and increase shareholder value over the long-term."
In the Fresh and Value-Added Products segment, net sales for the second quarter decreased to US$764.3m, compared with $780.7m in the same period last year.
The decrease in net sales was primarily due to lower net sales in the company's non-tropical and gold pineapple product lines.
The banana segment, meanwhile, saw net sales for the second quarter of 2019 decrease to US$440m, compared with US$457.8m in 2018, while volume was 7 per cent lower year-on-year.