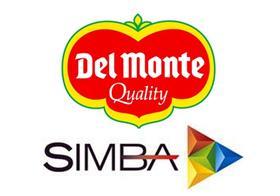 US fresh produce giant Fresh Del Monte has apparently signalled its intention to revitalise its business in Europe with the decision to end 30 years of cooperation with Simba, a subsidiary of the Italian fresh produce giant GF Group, which is owned by the Orsero family.
Del Monte's deal with Simba, which allowed the Albenga-based company to import and sell a range of products under the famous produce label, was arguably one of the industry's biggest and most important in southern Europe.
The move, which is reportedly based on Del Monte's determination to regain some of the commercial ground it lost during the final quarter of 2010, is likely to send a shockwave through the Italian and European fresh produce businesses, especially given that the value of fruit sold under the agreement is estimated to be in the region of around €200m per year.
As reported in Italy's leading fresh produce industry publication Corriere Ortofrutticolo, less than half of that turnover is generated in Italy itself, with Del Monte products sold through another GF Group subsidiary, Fruttital.
However, across a range of markets including France, Greece, Portugal, Slovenia and Spain, Simba has spent the past three decades marketing Del Monte's bananas, pineapples, melons and watermelons to a number of key customers including major retail chains.
In Italy itself, meanwhile, leading players in the fruit business admit that the market for tropical fruit has suffered worse than any other over the past six months, a factor which is almost certain to have contributed to Del Monte's poor performance towards the end of last year.
During the fourth quarter of 2010, Fresh Del Monte posted a loss of US$9.6m – a result which has evidently led it to reconsider its position in Europe and seek to address the its commercial performance there.