Group partners with Moze Holding Limited on multi-year banana deal described as a "game-changer" for the industry in the region
Fresh Del Monte and Tal Investment company Moze Holding Limited have revealed the signing of a Somalia-based, multi-year banana partnership located in the heart of the previously famed banana belt area.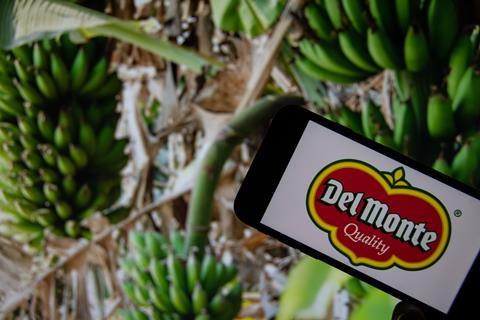 According to the fresh produce group, the partnership will significantly reduce banana transport times, giving consumers in the Middle East and North Africa (MENA) access to fresher, lower-cost fruit, while also helping Somalia's economic resurgence.
As part of the agreement, Del Monte will have operational oversight and train the team on the ground, and in return it will purchase its banana supply directly from Moze, the newly established banana farm.
The fruit will be sold and marketed under the Fresh Del Monte brand for its markets in the Middle East, with the first harvest expected in 2024.
"We are pleased to officially announce this partnership, which we believe is a game-changer for the banana industry in the region," said Mohammad Abu-Ghazaleh, Fresh Del Monte's chairman and CEO.
"The move to re-establish banana operations in Somalia makes sense on many accounts – from its strategic location on the Horn of Africa to fulfilling our mission of supplying our consumers with the freshest produce available – all while aiding in the country's recovery."
Del Monte pointed out that before the onset of its civil war in the 90s, Somalia was once a main hub for banana exports in Africa to European and Middle East markets, with production reaching its peak in the late 1980s to early 1990s.
"The Moze and Talc teams are delighted to work with a renowned name in agriculture, such as Fresh Del Monte, to revive the banana cultivation farms in Somaliland," said Mohammed Aldhaheri, Moze Holding and Talc Investment chairman.
"This multi-purpose approach will serve the communities in the Horn of Africa, the Middle East, and the United Arab Emirates," he added. "Our intent is to build on this partnership in the near future as we look forward to a fruitful relationship."
Currently, bananas to the Middle East come from Central America or the Philippines, with average transit times ranging from 20 to 35 days.