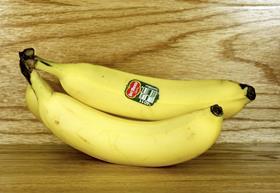 Fresh Del Monte has revealed that it registered growth in sales and net income in 2021, when compared with the previous year.
The Coral Gables-based fresh produce giant said that net sales for the full year came in 1 per cent higher, up to US$4.25bn from US$4.2bn in 2020.
Del Monte said the increase in net sales was driven by its other products and services segment, which included third-party freight services and its poultry and meats category, as well as its fresh and value-added products segment.
Gross profit was US$303.8m compared with US$250.9m in the prior-year period, boosted by improved demand on key product categories related to relaxed restrictions on social gatherings in some of its main markets.
In addition, the banana segment realised higher per-unit selling prices compared with the first half of 2020, which helped offset incremental production and procurement costs following hurricanes in Central America in the fourth quarter of 2020.
Net income attributable to Fresh Del Monte Produce climbed to US$80m, up from the US$49.2m recorded in 2020.
"In 2021 we posted robust double-digit operating income growth compared with 2020,' said Mohammad Abu-Ghazaleh, chairman and CEO. 'We demonstrated agility and industry leadership in navigating the current challenging macroeconomic environment as we focused on mitigating industry-wide supply and labor headwinds.
'We implemented inflation-justified price increases toward the end of the year, made investments targeted at automation, and focused relentlessly on productivity,' he continued.
'As we move forward, I am confident in our team's ability to execute our long-term strategy of growing our core business, increasing the reach of higher-margin value-added categories, implementing and leveraging technology solutions as we evolve into an Agritech company, and expanding our customer and brand partnerships throughout our global operations.'
Click here for a full breakdown of the company's fourth-quarter and full-year results