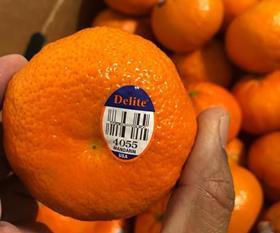 Nutrano Produce Group has worked with Sunkist to supply US Delite mandarins to Australian consumers before the start of the domestic season.
The Delite mandarins will be available nationally throughout March until Australian grown mandarins become available in early April.
Simon Raj, general manager of sales of Nutrano Produce Group, hoped the company's Delite programme could reach the heights of last year.
"Last year we saw a bumper crop from across our grower pool achieving record sales growth since launching eight years ago," said Raj.
"Just like our farms here in Australia, California offers the perfect growing conditions for mandarins. This year, the growers in California experienced a healthy amount of cool nights, which has helped to develop good coloured fruit that is firm and exceptionally juicy."
As the exclusive marketer of the seedless Delite mandarins in Australia, Nutrano Produce Group is working to develop its domestic supply.
"To support the growing global demand for seedless mandarins, Nutrano Produce Group have made a number of investments across its farming operation, including netting in Victoria and Western Australia to help minimise cross-pollination," Raj said.
"Trials are also underway in Central Burnett, Queensland to ensure the quality and taste of newly planted trees achieves the strict Delite specification for seed count and brix level. If we are successful, this will extend the Australian Delite season together with US imports to achieve a 12-month supply window for Delite mandarins.'