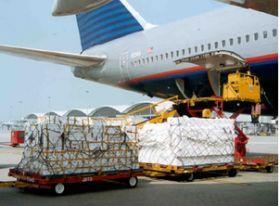 The International Air Transport Association (IATA) released data for global air freight markets showing a 3.2 per cent expansion in freight tonne kilometers (FTKs) in January 2015 compared to the same month last year. The growth is slower than the average of 4.5 per cent recorded for 2014.
There was much regional variation in the January performance, IATA said. Asia-Pacific, African and Middle Eastern airlines expanded strongly, but airlines in Europe and North and Latin America all reported demand contractions.
Although it is too early to be certain of a trend towards weaker air freight, there are at least two emerging factors which could negatively impact demand for air cargo in the coming months, IATA said: Business confidence has been declining since mid-2014 and export orders tailed-off towards the end of the year; A reversal of the positive trade-to-domestic production ratio which boosted cargo volumes last year.
'January was a disappointing start to the year for air cargo,' said Tony Tyler, IATA's director general and CEO. 'And it is difficult to be too optimistic about the rest of the year given the economic headwinds in Europe and growing concerns over the Chinese economy. Add to that the continuing trends of on-shoring production and trade protectionism and 2015 is shaping up to be another tough year for air cargo.'