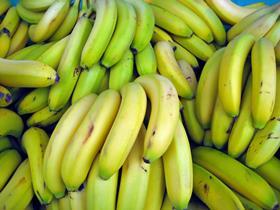 Dole Food Company's Standard Fruit de Honduras subsidiary has been honoured by GlobalGAP for its work in four major areas related to farming practices.
The GAP 2014 Winner award was presented at a 28 October ceremony at the Emirates Palace Abu Dhabi. Roberto Salinas, the company's certification manager, received a trophy on behalf of Dole/Standard Fruit de Honduras.
"I am very proud of the division team whose efforts and results over many years have been recognised publicly by this leading global certification programme."
GlobalGAP initiated the GAP Awards in 2012 to honour GlobalGAP certified producers who have achieved outstanding results through their commitment to GlobalGAP principles, and the implementation of Good Agricultural Practices.
"It was not easy for the judges to pick the winners, the 40 participants of this third edition of the awards demonstrated a clear understanding, commitment and dedication to the implementation of Good Agricultural Practices in their plantations and extend benefits to their communities," said Kristian Moeller, CEO GlobalGAP.
Standard Fruit de Honduras demonstrated a very high standard and commitment to GlobalGAP certification through the implementation of environmentally friendly practices and social responsibility programmes for the welfare of workers and families, contributing to the development of the communities where it operates.
The company's environmental stewardship programmes are highlighted by the development of policies set to achieve responsible water use practices that include both the control and monitoring of irrigation water for crops; as well as the construction of recycled water systems for efficient use.
In matters of social responsibility, Standard Fruit de Honduras was recognised for focused efforts on education, health, nutrition and community development, and giving priority to the role and involvement of women and youth in agricultural work and production processes.
"I am very proud of the Division Team whose efforts and results over many years have been recognised publicly by this leading global certification programme," said Richard Toman, general manager of Standard Fruit de Honduras. "This award is about teamwork and making things happen every day in all areas of the company, not just a one-time trophy."