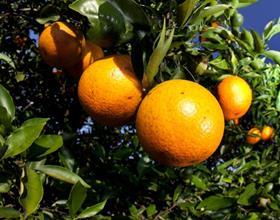 In the first forecast of the 2020-21 Florida citrus season, the US Department of Agriculture (USDA) National Agricultural Statistics Service (NASS) has projected production at 57m boxes of Florida oranges and 4.5m boxes of Florida grapefruit.
Released Friday, the numbers reflect a 15 per cent decrease in orange production and 7 per cent decrease in grapefruit production for the state over the 2019/20 season.
However, production of specialty citrus is expected to be up slightly this season over last, with 1.1m boxes forecast.

"Florida Citrus growers are finding success through innovative mitigation efforts to fight citrus greening in their groves,' said Shannon Shepp, executive director of the Florida Department of Citrus. 'Today's forecast is more likely reflective of factors beyond grower control typical of the agricultural growth cycle than any one issue.
"While the first forecast of the season serves as a starting point, we recognise that it does not necessarily indicate where we will end up,' She added. 'We are optimistic about the conditions of groves, preparations for the coming season's crop and continued efforts to combat greening.'
Enjoyed this free article from Eurofruit Magazine and its team of editors? Don't miss out on even more in-depth analysis, plus all the latest news from the fresh produce business. Subscribe now toEurofruit Magazine.