Unwelcome distraction for South African export industry as reports of drugs in fruit cartons emerge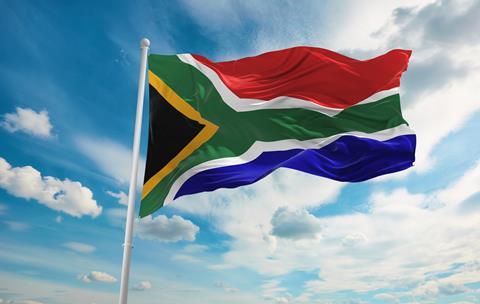 Reports in the South African media of cocaine and methamphetamine being discovered in exports of apples, pears and oranges from South Africa to India have caused great distress for the country's fresh fruit industry.
The reports stated that two fruit importers had been arrested, implicating import/export companies in Dubai and India.
The Fresh Produce Exporters' Forum (FPEF) said that an export company in South Africa, based in Gauteng and linked to the incidents, was not one of its members.
Media reports of the incident have been so concerning to the South African export fraternity that the FPEF took the unusual step of issuing a statement
Chairman Wayne Mudge noted that FPEF was a 20-year-old industry association with 95 per cent representation of the country's total fresh fruit export volume.
"However, the strict membership criteria of the FPEF means that a certain calibre of exporter will not be ineligible for membership," he said. "Therefore, FPEF is unable to account for the actions of all fresh fruit exporters."
Although the smuggling of narcotics using fresh produce is nothing new, the FPEF strongly condemned the actions of the rogue exporters linked to the crime.
"This is especially serious, given the potential reputational damage to this economic powerhouse," Mudge said. "South Africa is the largest exporter of fresh fruit in the Southern Hemisphere and has built its world-renowned reputation on reliability and the production of world-class fresh fruit that is exported to over 100 destinations around the world."
He said the FPEF wanted to assure the international trading community that through its continued vigilance, most South African fresh fruit exporters remained qualified and trustworthy.
The article, written by Caryn Dolley in the Daily Maverick, stated that the drug interceptions in India had led to investigators uncovering new smuggling methods between the two countries.
It stated that the discovery marked one of the biggest cocaine busts in India. "It has also led to investigators uncovering new smuggling methods between the two countries."
Dolley's article said that a fruit importer in India had been arrested as part of investigations being carried out there. The company linked to the arrested importer is headquartered in Dubai, but according to its website, also has bases in India and South Africa.
Based on media reports in India, it appears that a second suspect with links to the fruit import-export industry, who is from India and sometimes based in Gauteng, has been identified.
Following on from recent reports of better entry regulations for South African apples and pears in India, these incidents are seen as most unwelcome.