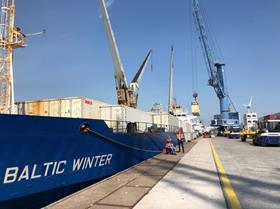 Argentina has decided to halt exports of fresh lemons to the European Union – it's biggest market – because of an increase in cases of Citrus Black Spot.
The National Service for Agrifood Health and Quality (Senasa) and the Argentine Northwest Citrus Association (Acnoa) suspended shipments to the EU from 1 July, possibly for the rest of the 2020 campaign.
The climatic conditions that occurred during the last growing campaign favoured the development of CBS, leading to higher levels of the disease than in other years.
The decision to stop exporting to Europe was made at the latter stages of the campaign when around 80 per cent of the fresh lemon crop had already been shipped.
Argentina exported 126,000 tonnes of fresh lemons to the European Union in 2019.
Lemon producers, together with Senasa, Acnoa and other phytosanitary authorities have intensified efforts to control CBS with the Citrus Fruit Certification programme.
It was not all bad news for Argentina this season. At the beginning of July, San Miguel carried out the first ever shipment of Argentine lemons to China following the signing of the new protocol between the two countries at the end of 2019.
The 24-tonne consignment is due to arrive in China in early August, where the lemons will be marketed at the Jiangnan wholesale market, online retail stores and teashops from the Guangzhou region.