Decision follows weeks of wrangling between Spanish and South African citrus organisations
The European Commission has given the green light to cold treatment for orange imports from Sub-Saharan Africa to protect member states from pests like False Codling Moth.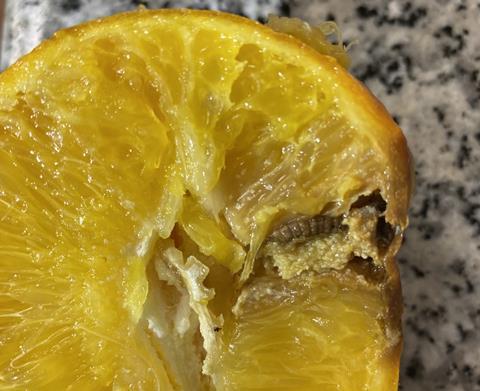 Spain's Agriculture Minister, Luis Planas, confirmed the decision on Wednesday via Twitter.
The move follows weeks of intense lobbying by both sides, with South Africa claiming the new regulations would have had a devastating impact on the industry and Spain saying a failure to act would pose a serious threat to citrus production in EU member states.
The Spanish government welcomed the new rules, which were agreed in today's meeting at the Permanent Phytosanitary Committee on Animals and Plants (SCoPAFF), five days after the original vote was postponed.
Mireia Mollà, Agriculture Minister of Valencia's regional government, the Generalitat, said the change of heart had come after "coordinated pressure between the Ministry of Agriculture, the Generalitat and the whole sector in defence of citrus farming and European plant health".
"The European Commission has regained reason and technical criteria in the face of a decision that violated the rights and food security of the entire continent," Mollà continued.
Inmaculada Sanfeliu, president of citrus body Intercitrus, commented: "Planas has given the last and necessary push for the proposal to go ahead.
"What was approved today by the SCoPAFF is something that transcends the Spanish citrus industry, it is a historic step in favour of plant health in European agriculture as a whole."
Spain has asked for the requirement for cold treatment for imported oranges the come into effect for this year's South African campaign, and said it would continue to request that the treatment be extended to mandarins and grapefruit.
This is the first time that the European Union approves a similar measure to apply cold treatment to fruit imports from third countries.