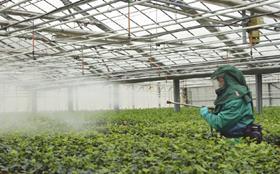 The Safe and Sustainable Use Initiative (SUI) meets again for its 12th annual conference.
Meeting over the next two days in Belgrade, Serbia, a delegation of more than 50 crop protection industry and authority representatives will share information and discuss ways to ensure the sustainable and safe use of pesticide products, an important tool for Europe's farmers.
Each year the SUI conference is organised in one of the countries where the Safe and Sustainable Use Initiative (SUI) is delivered in partnership with other stakeholders. The initiative is running in 16 countries, and helps to provide farmers and operators with an easy-to-use toolbox of solutions to ensure safety, the sustainable use of pesticides and the production of high quality food for a growing population.
'The safe and sustainable initiative is a great example of how knowledge exchange and knowledge transfer can provide appropriate solutions to current challenges. This conference provides a forum for all key players to share best practices on how to approach and train the farmers,' said Jean-Charles Bocquet, director general of ECPA.'